We wouldn't be able to offer a premium, bespoke service without the option to fully customise your models.
All members of the Siege team have many years experience utilising converting and sculpting to bring fully unique, one of a kind models to life.
Converting
The simplest and most convenient way to create a unique model is to convert it. This means we will take pre-made model parts that aren't originally intended for the given model, and use them with it. The converting itself however, is a little bit more in-depth than simply sourcing the additional parts, as it requires sometimes extremely intricate modifications to be made to the model for the pieces to fit together seamlessly.
If done wrong, converting can be a disaster, leaving your model with out of proportion limbs, guns or accessories. When done professionally, as executed here at Siege, you'll be left with a one of a kind, bespoke piece that will look like it has come straight out of a model kit.
We find this service is often paired with our display level painting services of our Silver tier or higher, giving a great way for you to field a totally custom character model on the battlefield, or of course allowing you to display a completely bespoke creation in your display cabinet.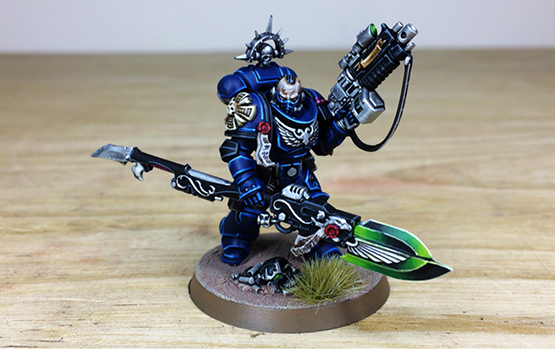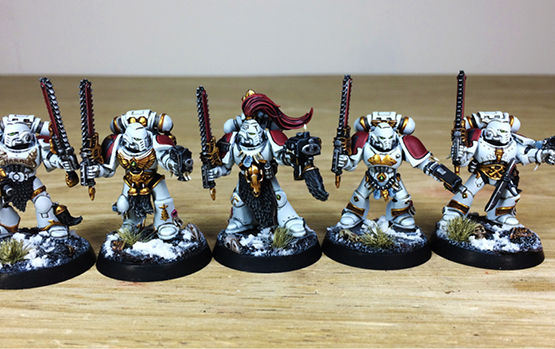 Sculpting
Sculpting is along the same lines as converting and brings similar benefits; however it's a much more thorough process as it requires the painter to create a specifically required part from scratch.
Luckily, the extensive experience of the Siege team means you won't have to worry about trying to do any of this yourself, and it can be added on to any commission you take out with us.
We most often see this service used alongside converting to create an entirely unique model, with sculpting used on additional hoods, robes & more.